Your most valuable souvenirs are the memories you bring home.
The past couple of seasons we learned the hard way that returning to our beloved parks is not guaranteed. It is great that most things have returned to normal. We all now visit the parks with a deeper appreciation. I know I try to be more appreciative each visit and when spending time with friends and family.
This is why I made the Park Hacks: Amusement Park Journal.
Capture your memories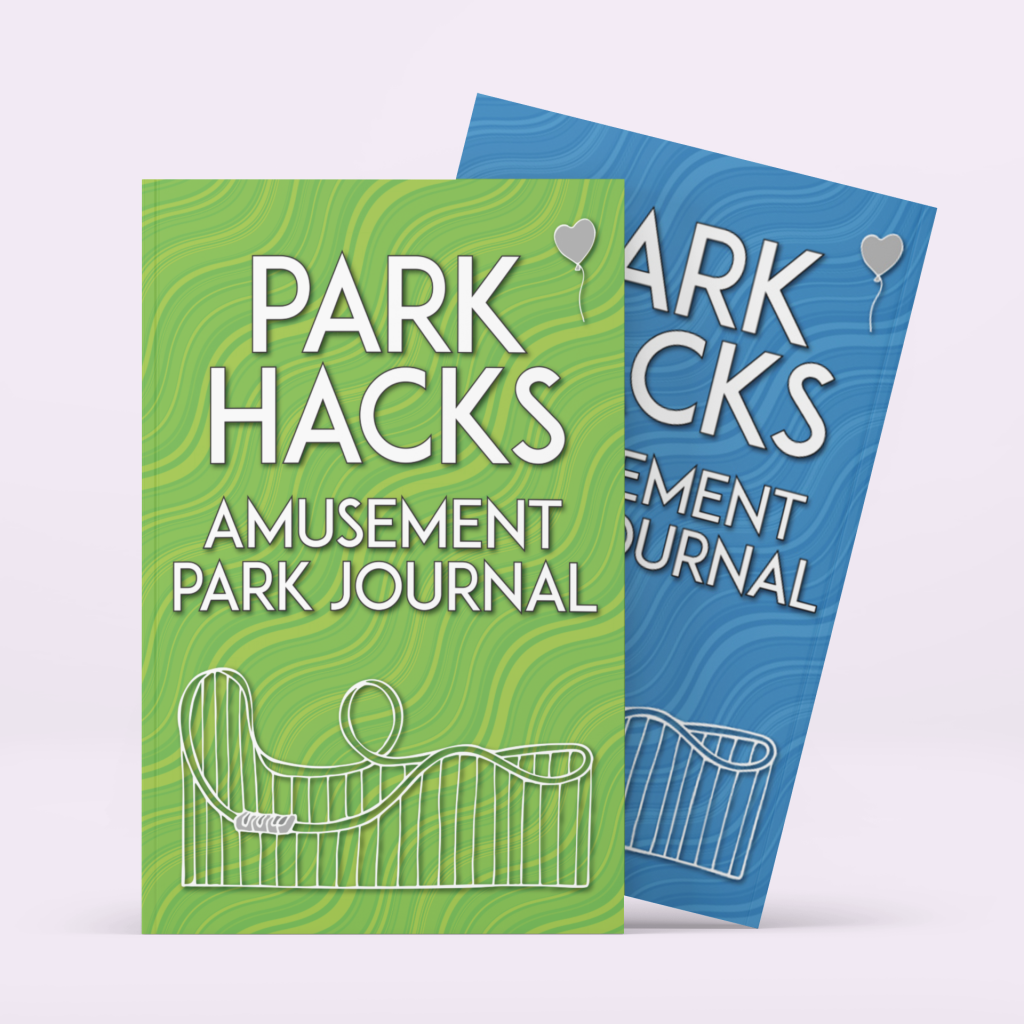 This journal was designed so young and old, casual visitors to thrill-seeking ride enthusiasts, can all use them to capture details important to them.
This versatile illustrated notebook has illustrated prompts designed to guide and remind, as we document our experiences from each park we visit.
On each illustrated page are flags and banners for recording park names or special milestone events.
Doodles of food, games, souvenirs, and even kinds of weather serve as prompts that will help readers remember what made each visit special.
If you ride a lot, there is a Ride Log in the back where you can track your ride credits.
Each journal has a beginning date and an end date you can fill in when it is full and you're ready to start another one.
They currently come in five colors, so members of your group don't mix them up. They can also choose the one that represents themselves best.
Inside the guide
Throughout the journal are special Park Hacks tips. Build good habits and capture great moments
You spend time, energy, and money going to amusement parks. Keeping a journal can help kids develop gratitude and learn to appreciate those special moments.
Plus, for parents that want to encourage their younger and older kids to practice reading and writing, a journal like this is a way to leverage their love of their amusement parks. You might also enjoy reading the details they chose to record.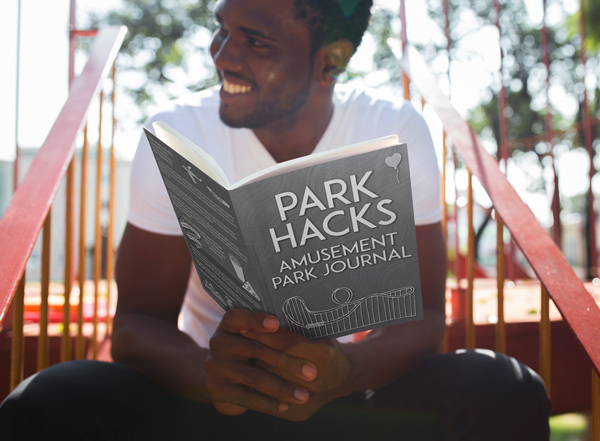 Fill it your way
No two people will use the Park Hacks Amusement Park Journal the same way! Some will just record rides. Others will track their entire day, what they ate, when they arrived, characters they met, and even moments when they bumped into friends.